CHALLENGES AND OPPORTUNITIES OF TEACHING ACADEMIC WRITING SKILLS: A CASE STUDY OF STUDENTS AT IAIN KUDUS
Abstract
This article aims at exploring some possible challenges of opportunities of teaching English in academic writing skills for Indonesian learners at IAIN Kudus. The study anchors in a qualitative research. The observation, interview and documentation are conducted to gather data. The result indicates that numerous challenges faced by some learners from English Department at IAIN Kudus in the academic writing includes the difficulties of how to start writing, lack of both intensive and extensive reading, limited exposures to English vocabularies, and lack of interest in writing English. Besides, the opportunities that could be exposed to enhance the process of teaching academic writing skills among learners from English Department at IAIN Kudus are by sharpening their receptive skills such as reading and listening in order to gain successful productive skills including speaking and writing, asking them to be aware of paraphrasing English texts precisely, pursuing them to apply reference management tools properly in quoting a number of references comprising of books, journal articles, and so forth, using technology or digital tools such as instagram, facebook, blog, and so forth to enhance the process of teaching academic writing skills and pursuing them to take part in academic writing workshop and seminar.
Keywords
Academic Writing, Challenges, Opportunities
References
Aliponga, J. (2013). Reading Journal: Its Benefits for Extensive Reading. International Journal of Humanities and Social Science, 3(June), 73–80.
Bailey, S. (n.d.). Academic Writing: A Handbook for International Students Second Edition.
Banda, F. (2004). Challenges of Teaching Academic Writing Skills to Students With Limited Exposure to English ( South Africa ), 7–20.
Erfanpour, M. A. (2013). The Effect of Intensive and Extensive Reading Strategies on Reading Comprehension: A Case of Iranian High School Students. English for Specific Purposes World, 14(41), 1–21.
Kraayenoord, C. E. V. A. N., Miller, R., & Moni, K. B. (2009). Teaching writing to students with learning difficulties in inclusive English classrooms: Lessons from an exemplary teacher CHRISTINA E. VAN KRAAYENOORD, ROBYN MILLER, KAREN B. MONI, AND ANNE JOBLING, 8(1), 23–51.
Lakshmi, B. V. N. (2013). Challenges in Teaching Language and Literature : An EFL Perspective, 15(6), 49–53.
Melles, A., & Unsworth, K. (2015). Examining the Reference Management Practices of Humanities and Social Science Postgraduate Students and Academics. Australian Academic & Research Libraries, 46(4), 250–276. https://doi.org/10.1080/00048623.2015.1104790
Miller, K. (2011). Intensive Reading , Extensive Reading and the English Reader Marathon at Tsurumi University, 69–84.
Pineteh, E. A. (2014). The Academic Writing Challenges of Undergraduate Students : A South African Case Study, 3(1), 12–22. https://doi.org/10.5430/ijhe.v3n1p12
Swales, J. M., & Feak, C. B. (n.d.). Academic Writing for Graduate Students Essential Tasks and Skills.
Witteman, C. (1992). Competence and performance in belief revision, 1–28.
Writing, A., Furneaux, C., & Studies, A. L. (1995). The Challenges of Teaching Academic Writing, (March).
DOI:
https://doi.org/10.34001/edulingua.v5i1.820
Article Metrics
Abstract view : 372 times
PDF - 782 times
Refbacks
There are currently no refbacks.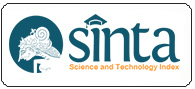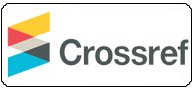 Ciptaan disebarluaskan di bawah Lisensi Creative Commons Atribusi 4.0 Internasional.