PEMBUATAN DESAIN KOLAM IKAN BANDENG BERBASIS KONSEP BIOSECURITY BAGI MASYARAKAT PETANI TAMBAK DI PESISIR KABUPATEN DEMAK
Abstract
The villagers of Wonoagung, Sub-district Karangtengah at Demak Regency is the farmer Community, especially in terms of milkfish farming. The problems is inadequate harvest of milkfish farming. This is because the low level of cultivation techniques and an understanding of the threat of disease and pest predators to milkfish. To find the solution of the problems of the milkfish farmers, training and workshops about the concept of Biosecurity for the farmers has been implemented. The enthusiasm of the farmers look very high, many of the problems surrounding the Milkfish cultivation could be answered. The application of Biosecurity are becoming the perfect solution for the Milkfish farmers in the village of Wonoagung Sub-district Karangtengah at Demak Regency in dealing with the threat of either disease and pest predators. The concept of Biosecurity that applied on farmed land must include the territorial of waters, air and land of the milkfish environmental farming.
Keywords : The Milkfish, Wonoagung Village, Biosecurity
References
Azmi F, Faisal TM, Suransyah A, Sinaga S, Firli A. 2017. Identifikasi Penyebab Kegagalan Panen Petani Tambak : Inventory, dan Implikasi Biosecurity Perikanan Kota Langsa. Samudra Akuatika. 1(2):26-36
Fahmi. 2000. Beberapa Jenis Ikan Pemangsa di Tambak Tradisional dan Cara Penanganannya. Oseana. 25(1):21-30
Mas'ud F. 2013. Pengembangan Budidaya dan Teknologi Pengolahan Ikan Bandeng (Chanos chanos Forsskal) Di Kabupaten Lamongan Guna Meningkatkan Nilai Tambah. Jurnal Ilmu Eksakta. 1(2):35-58
Mustafa A, Tarunamulia. 2009. Analisis Daya Dukung Lahan Tambak Berdasarkan pada Kuantitas Air Perairan Di sekitar Kecamatan Balusu Kabupaten Barru Provinsi Sulawesi Selatan. J.Ris. Akuakultur. 4(3):395-406
Prasita VD, Widigdo B, Hardjowigeno S, Budiharsono S. 2008. Kajian Daya Dukung Lingkungan Kawasan Pertambakan di Pantura Kabupaten Gresik Jawa Timur. Jurnal Ilmu-ilmu Perairan dan Perikanan Indonesia. 15(2):95-102
Umar NA. 2014. Mekanisme Pemangsaan Plankton dan Daya Dukung terhadap Kelangsungan Hidup Benur dan Nener di Perairan Pantai Kabupaten Pinrang. Jurnal Balik Diwa. 5(1):45-53
Yuniastuti E. 2016. Identifikasi Tipologi dan Dinamika, Potensi, dan Permasalahan, dan Strategi Pengelolaan Wilayah Kepesisiran di Wilayah Kepesisiran Demak. Jurnal Geografi. 8(1):31-46.
DOI:
https://doi.org/10.34001/jdc.v1i2.577
Article Metrics
Abstract view : 1365 times
Full Text PDF - 1779 times
Refbacks
There are currently no refbacks.

This work is licensed under a
Creative Commons Attribution-ShareAlike 4.0 International License
.
We are Proud Member of Asosiasi Jurnal Pengabdian Kepada Masyarakat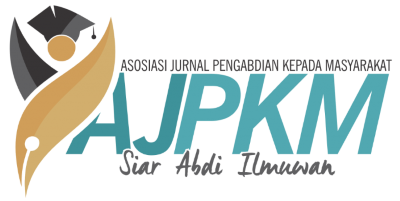 Journal of Dedicators Community is licensed under a Creative Commons Attribution-ShareAlike 4.0 International License.
Currently this Journal is Indexed by